Masterclass Lesson by @EmperorBTC
Finding Altcoin Bottom
1. Wait for Down-trend to break
2. Support base formed
3. EMA cross
Enter only when all 3 conditions are satisfied.
Volume expansion should occur on ALL price pumps.
Works best on 4 hour and Daily Time frame.
TP= Bearish Cross
Share it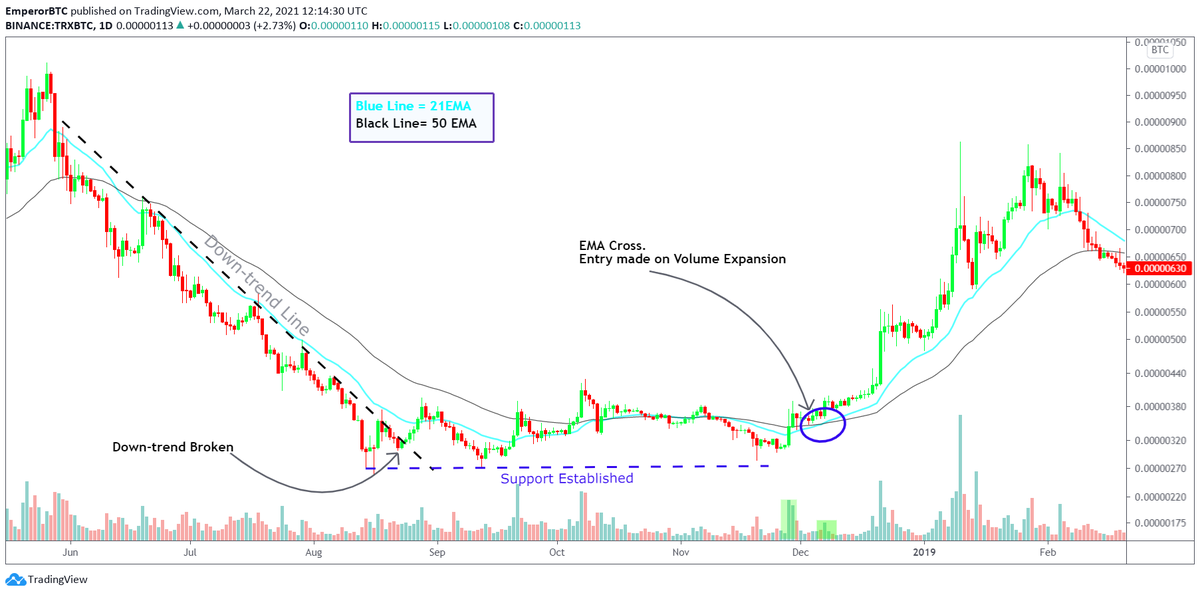 EMA used for a bullish Crossover is 21 and 50.
When 21 EMA is above 50 EMA, It's considered a bullish trend.
When cross occurs with volume expansion, it's even better.
Hope the strategy is clear.
For more Masterclass Lesson follow @EmperorBTC on Twitter